Click LOGO to return to home page

WILLIAM HOLLAND [and some pictures of the cats]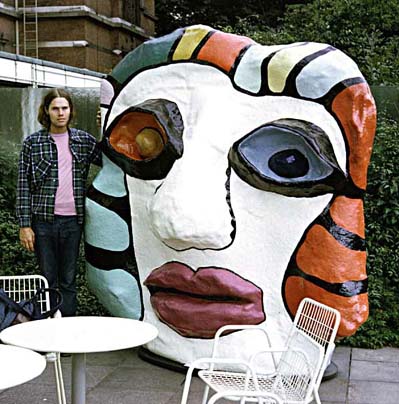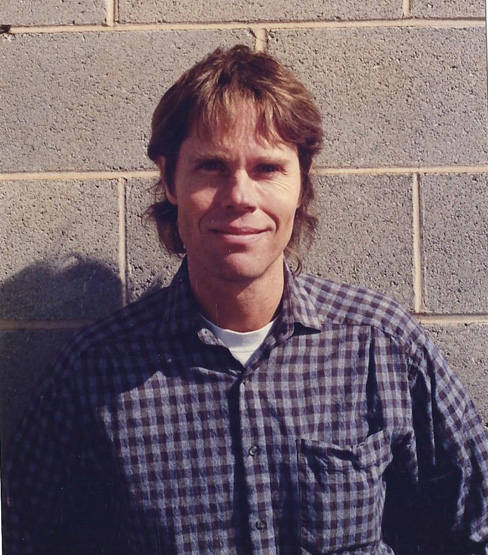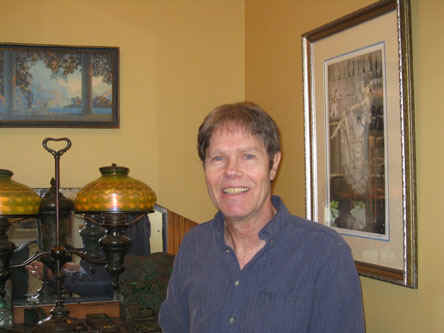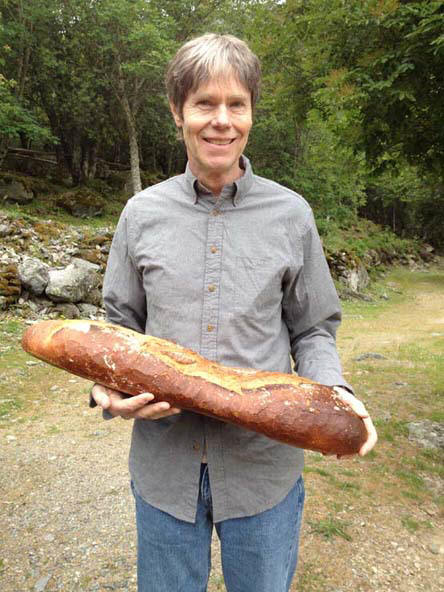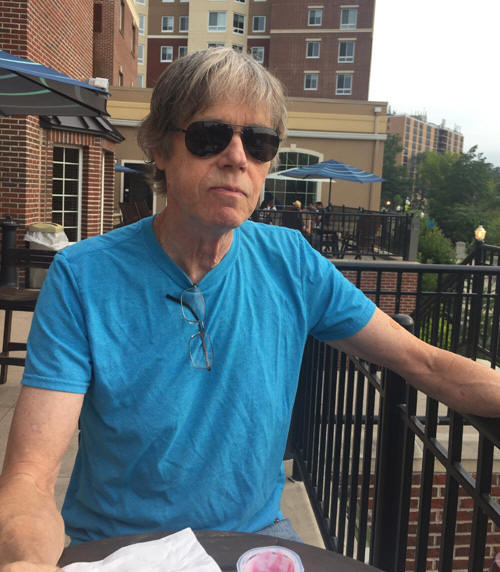 Bill Holland--1971, 1973, 1989, 2008, 2012, 2017 photos
---
Hello, my name is Bill Holland. For

38 years

, I have been offering my clients wholesale prices on my entire inventory of quality twentieth century object d'arts. I have established a reputation for fairness and honesty in dealing with other antiques dealers and with my loyal collectors.

I keep my expenses low--no expensive shows, no costly website maintenance, no shop rental, and I pass the savings on to my clients.
I handle a variety of items from the Art Nouveau and Art Deco periods and specialize in three areas:
LOUIS ICART (1888-1950): Etchings, oils, and

''

erotic

''

art by this famous French artist . I am the author of Louis Icart: Erotica and co-author of Louis Icart: The Complete Etchings. I

was

the Icart advisor for Schroeder's Antique Price Guide for the entire 1

7

years of its publication.

MAXFIELD PARRISH (1870-1966): Artwork, including magazine covers, book illustrations, calendar art, posters, art prints, advertising items, and ephemera. I am the author of The Collectible Maxfield Parrish featuring 800 illustrations of Parrish art covering his seventy year career.

TIFFANY STUDIOS: Lamps, glass, desk sets and stained-glass windows made famous by Louis Comfort Tiffany from c.1895 to 1933. I am the author of Tiffany Desk Sets, the only comprehensive book on the subject.
CLICK HERE for Ordering Information

CLICK HERE for Ordering Information
hollandarts.com NOW

:
My new location is in Charleston, SC (Johns Island, Post Office address). Here I am conducting business from my self-maintained website. My email and phone number remain the same.



All items can be shipped to your home or business, and I keep shipping costs low.

No sales tax to out-of-state buyers.

For items on your "want list," drop me a line and I will try to find them for you.

hollandarts.com in THE PAST:
34
years

at the

same location.

My low rent "gallery"
was
a booth
in Pennsylvania's largest indoor antique market:
Renninger's Antique

Market
, Route 272, Adamstown, PA
.


CONTACT ME

:
by phone: Tel 610-470-5925
by email: bill@hollandarts.com

by mail:
3642 Savannah Hwy
Suite 116, #207
Johns Island, SC 29455
Why should I buy from hollandarts.com?
Here is MY guarantee:
"I guarantee the authenticity, age, and condition of everything that I sell. If you are unhappy for any reason, return the item in its original condition for a full refund, minus shipping costs. CLICK HERE for time limits and details"
********
Here is Ebay's guarantee: "We are just a venue." Caveat Emptor!
Here is a large auction house's guarantee:
"All lots are sold "AS IS" and neither we nor the consignor will be responsible for the correctness of description, genuineness, authorship, attribution, provenance, period, culture, source, origin, condition or authenticity of any lot sold..."
The books are available by mail:
Louis Icart: The Complete Etchings, the FIFTH, revised edition, features over 550 etchings pictured in color, hardbound, 280 pages. Your price is $75 postpaid in the U.S.A. Revisions and additions of the 4th edition, include 25 more etchings and 18 extra pages.
The Collectible Maxfield Parrish, 800 pictures, 600 in color, hardbound, 200 pages. Your price is $60 postpaid in the U.S.A.
Louis Icart: Erotica, Released in May, 1998, is the first book on this aspect of Icart's career. It features 287 color reproductions of Icart's naughty little etchings titled for easy identification. Your price $50 postpaid in the U.S.A.
Tiffany Desk Sets, Retail is $89.95. Your price is $75 postpaid in the U.S.A.
The book contains the following:
Over 630 color pictures covering all 24 desk set patterns
Non-pictured items identified and listed by desk set pattern and Tiffany item number
280 pages
Large format: 9 x 12" hardbound book on heavy paper
Rarity guide for all known desk set pieces in all 24 patterns
Tiffany Master List of over 1900 items made by Tiffany Studios and 200 items made by Tiffany Furnaces
Information on patina, types of glass used, signatures, early copies and examples from competing companies
Online additions, corrections and more pictures which were not available at time of publication
---
CLICK below to visit my other web pages

Louis Icart Etchings-- Over 200 scanned pictures


Maxfield Parrish-- Art Prints, Calendars & More


Tiffany Desk Items-- Inkwells, letter racks, frames, etc.


Tiffany Lamps & Art Glass-- GENUINE & Guaranteed


Icart Erotic Etchings-- Over 100 scanned pictures


Boudoir Art-- by other Deco artists
RETURN to Home Page

New acquisitions 21 March 2012
[not for sale]:

MR. MILO [15 Nov 2010-15 Aug 2020]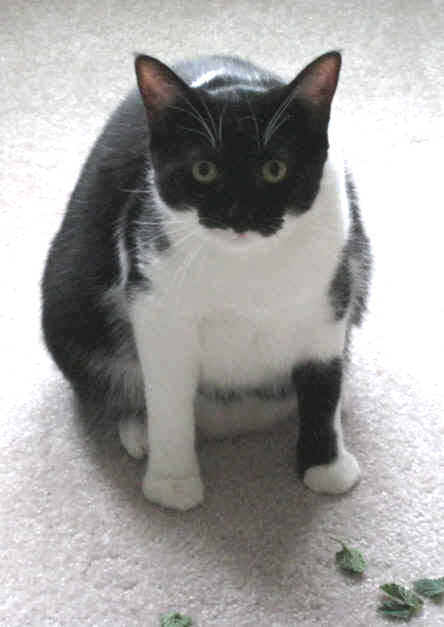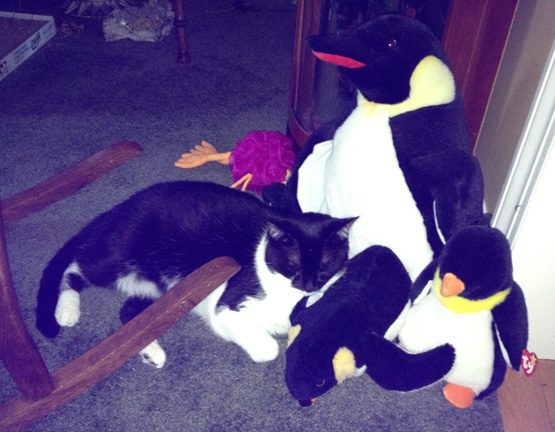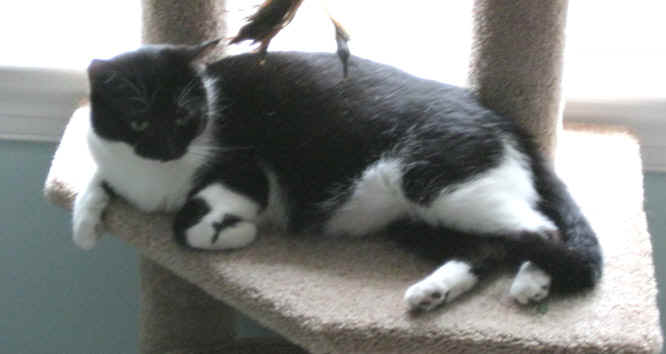 OLIVER (Mr. Milo's brother) [born 15 Nov 2010]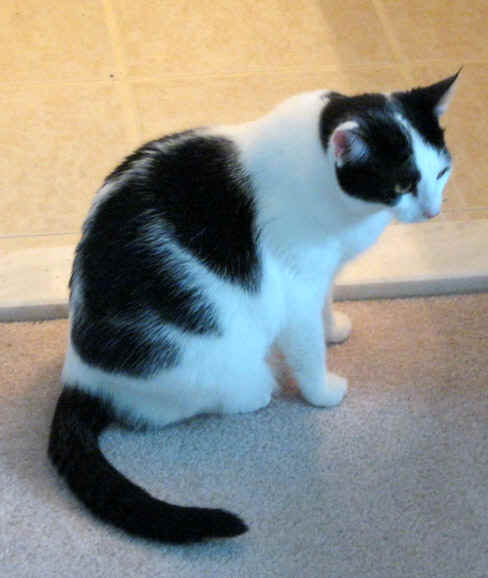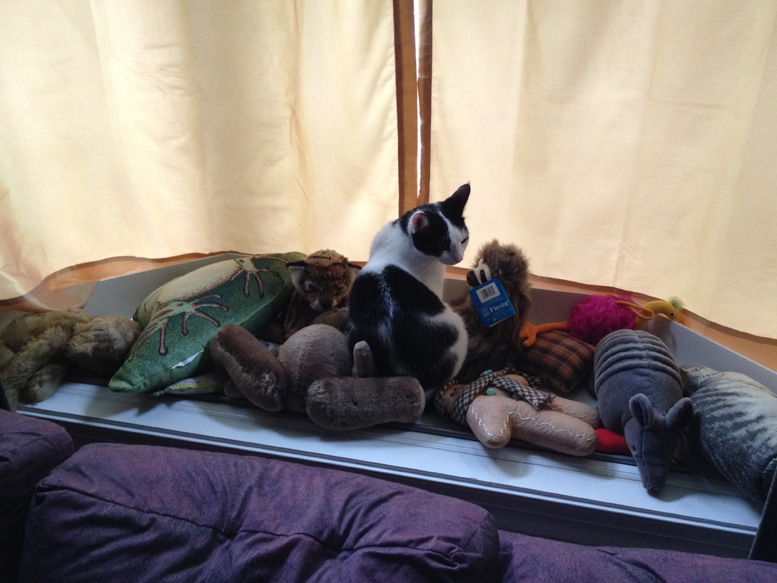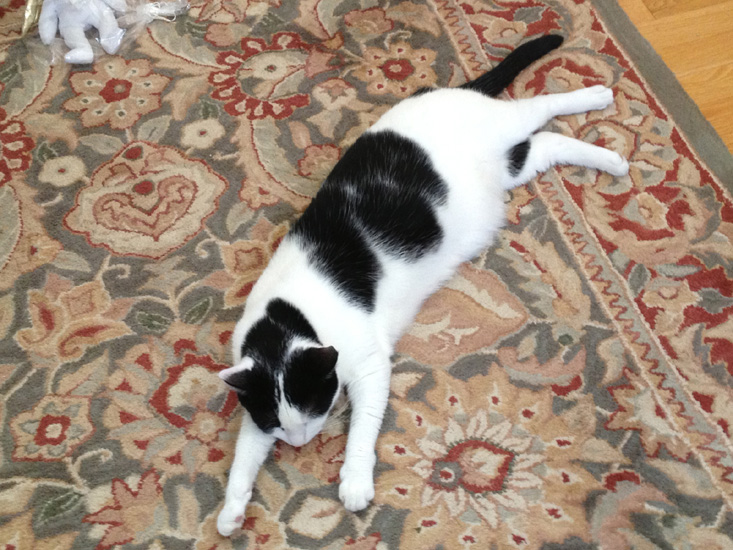 THOMAS [born c. 1 Feb 2008]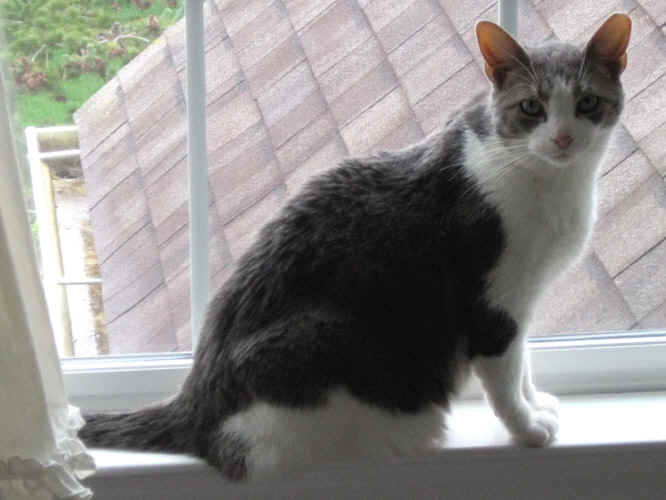 MR. BIG [born 28 Mar 2011]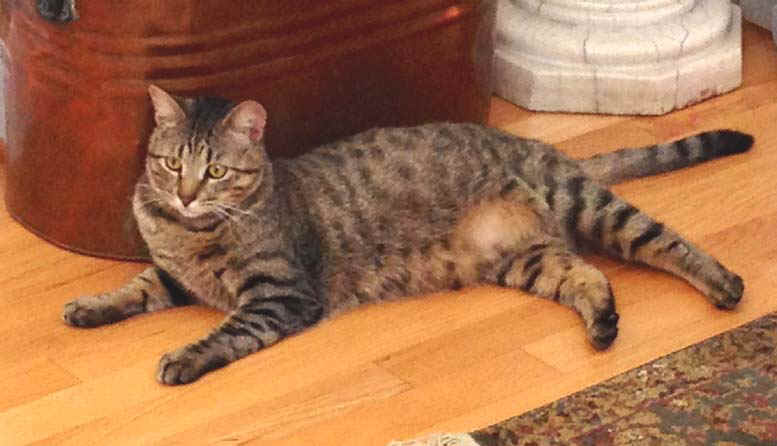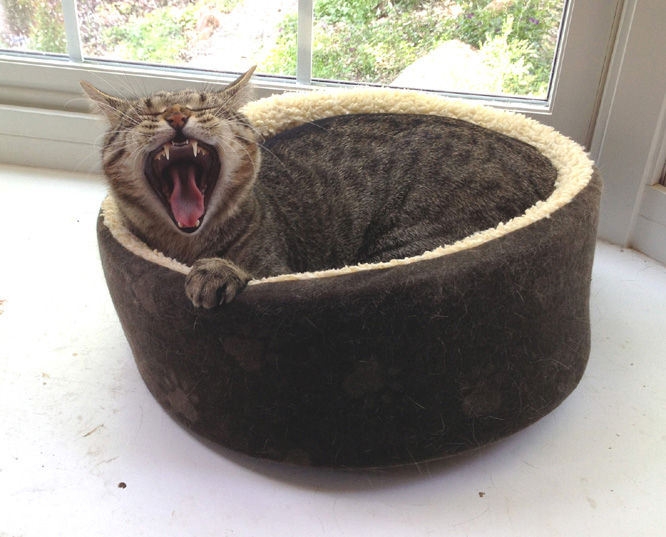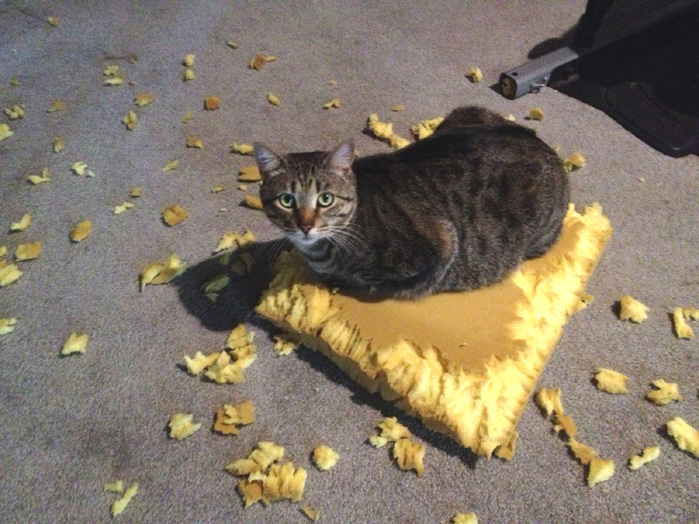 ~~~~~~~~~~~~~~~~~~~~~~~
All 4 and the blue knees watching the squirrels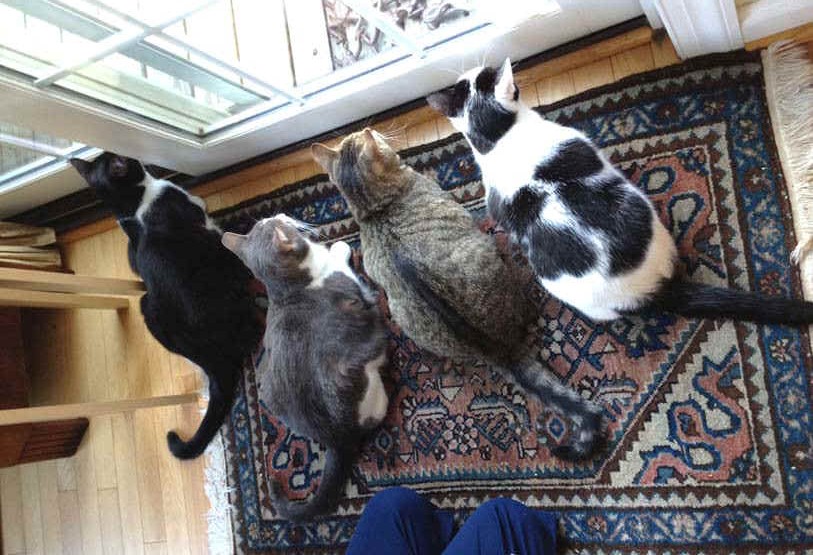 More