click logo to return to HOME page
NEW ADDRESS, SAME PHONE & EMAIL
William Holland
3642 Savannah Hwy
Suite 116, #207
Johns Island, SC 29455
(this address is for mail & parcels only)
Tel: 610-470-5925

My new book
Tiffany Desk Sets
CLICK HERE for Ordering Information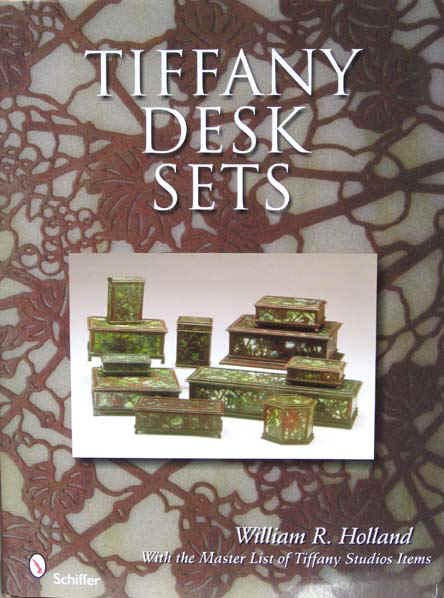 CLICK HERE for Ordering Information

My Business Policies, Etc. (in detail)
Credit & Debit Cards
PayPal
Shipping
Layaway
Returns
"Hold"
Sales tax
Prior sales
Free Information
Appraisals
Confidentiality
Revealing Prices on Sold Items
Electrical Safety

I am reluctantly changing my policy on cards rather than jacking up prices to cover the BANK FEES.
Pay by check, like all my dealer clients do and we both win.

Credit & Debit Cards



AMEX:
3% WILL BE ADDED TO THE PURCHASE PRICE, which covers most of the fees that are deducted.

I accept direct Credit & Debit card payments on most items. Credit & Debit cards accepted for USA and Canada sales only. Exceptions are made for SOME overseas transactions. I am happy to discuss the options on your specific purchase.

You can either email or call 610-470-5925. I need 4 bits of information:
1. Card number
2. Expiration date
3. Card verification number--Final 3-digit number on the back, located in the white strip. AMEX is on the front.
4. Your billing zip code
The credit card transaction goes through a secure connection at SQUARE, which will appear on your statement along with my name You don't need a SQUARE account for me to use this secure service.
There are no fees for items paid by personal check, bank check, money order or wire transfer.
--------------------
PayPal

sorry, NO AMEX:
3% WILL BE ADDED TO THE PURCHASE PRICE, which covers most of the fees that are deducted.
PayPal payments by



[sorry, No AMEX]credit or debit cards, or from your bank account are accepted on most items. PayPal accepted for USA and Canada sales only. Exceptions are SOME overseas transactions. I am happy to discuss the options on your specific purchase. PayPal may set limits on how much you can send at any one time.
There are no fees for items paid by personal check, bank check, money order or wire transfer.

If you wish to pay using PayPal, let me know and I'll send a "money request" to your PayPal account.

--------------------
Shipping & Insurance Rates:
These are the typical rates. Exceptions are made when called for.
Desk Pieces: Up to $25/order: Ground rate.
Unframed Icart Etchings: FREE. Ground rate.
Framed Icart Etchings: TBD.
Framed or unframed Erotica: $15/order
Repro Prints: FREE: 1st Class Mail
Lamps, Glass or Other Framed Pieces: TBD
Books: FREE: USPS Media Mail
Email for rates, if you desire faster delivery
Insurance up to $5,000 is included in the above rates on most orders. Exceptions include 1. Oversized items. 2. Items shipped through the post office. 3. Items shipped by UPS or FedEx with "No Signature Required". Neither UPS nor FedEx will pay if a package disappears from the front porch. If you request that the item be shipped with no signature required upon delivery, it is your responsibility to see that the delivery point is secure.

--------------------

Layaway Terms:
$200 or 20% down, whichever is greater. No interest charges. Take up to 6 months to pay it off, with at least 20% of the original sale price due every two months and the balance due six months from the sale date. $200 penalty per item or 30% of the item's cost (whichever is greater), per item, if you cancel. No activity or payment for a 2 month period will be considered a cancellation. Items $500 & under can be held for $100 down. Desk pieces and single etchings are considered individual items, even if you layaway more than one item in a set or a series. Layaway pieces that are returned within 7 days of receiving the item are subject to a $100 or 30% (whichever is more) restocking charge in addition to the shipping costs paid by the buyer. EXAMPLE: Layaway a $2000 item on January 1st. MINIMUM payments: 20% down=$400. March 1st, another 20%=$400. May 1st, another 20%=$400. July 1st, $1200 balance due. These terms MAY be modified on a case by case basis. Any modifications must be acknowledged by me in writing.
-------------------
Return policy:
If you wish to return an item, you must notify me within 3 days from the date that it was delivered. No exceptions, please.
You will receive a full refund, minus any non-reimbursed bank wire fees (usually $10-25) or non-refundable PayPal fees (4% for payments made 59 or more days before return date); and the shipping/insurance charges both ways.
Items sold to other dealers for resale are not returnable unless agreed upon by me in writing prior to the sale.
You must ship the merchandise back to me within 1 working day after you receive my confirmation that you are returning it and pay for the shipping and sufficient insurance to cover any loss. The item must be returned in the same condition in which it was originally sent. Any damage/insurance claim must be filed and handled by you, the shipper of the returned item. I will assist as much as possible, but the loss will be paid by the your shipping company's insurance carrier, not by mine.
Layaway pieces that are returned are subject to a $100 or 30% of the price that you paid, (whichever is more) restocking charge in addition to the shipping costs each way which are paid by the buyer. The dollar value of the returned item, if applied to another purchase will remain as a credit if that purchase is subsequently returned. If any item is offered for resale via dealer or private transaction, auction, or internet, your right to return the item(s) becomes null and void immediately. We reserve the right to make exceptions or modify the terms of this policy in writing prior to the sale.
----------------
"Hold" Policy:
Most pieces can be held for 12 hours, especially for regular clients. I will try to accommodate your needs. Please be cognizant of the stress that holding an item places on my business and act accordingly. Deposit money, if being paid by check, must be received by me within six calendar days from the date confirming that the piece is being held for you. If not, it will be re-offered for sale. PayPal or credit card payments must be received within 24 hours from the date confirming that the piece is being held for you. Any deviation from this payment schedule must be confirmed by me through email. Verbal or email promises by me to hold an item will be followed by the item being marked hold on the web page. Please be sure to get an email confirmation from me stating that the piece is on hold. Sometimes a verbal statement like, "Let me think about it," is assumed to be a hold. It is not. Please insist on a written confirmation if you want a piece to be held, so there is no confusion. There are exceptions-sometimes I can hold an item for a longer time, sometimes not at all. Pieces that are marked "hold" on my webpage for long periods are layaway pieces with paid deposits.
----------------

Appraisals & Free Information:
I have found that information obtained for free is usually worth what you paid for it: NOTHING. Many times you'll only get information that is self-serving to the dealer. Accurate information based on years of knowledge is valuable. An item that you think is worth $500 may be worth $5000. Conversely, you may be embarrassing yourself by asking $5000 for a worthless repro. If you really want to know, pay an expert to appraise or evaluate it. Disseminating information takes time and you must be willing to pay the expert for his time. My fees are very reasonable, starting at $50. Email your specific request and I will quote the fee involved. CLICK HERE to see what I need to appraise your item.
---------------
Other INFO:
1. Sales tax must be paid on all orders shipped to or picked up in SC, unless an exemption form is sent to me with your payment. There is NO sales tax on orders shipped to your address in any other state or overseas.

2. All items are subject to prior sale without notice. This means an item is not automatically on "hold" for you just because you inquired about it. If I promise through an email message to "hold" an item for you it will not be sold to anyone else during the short hold period. Be certain that you have an email confirmation that I am holding the item for you.

3. All customer information is kept confidential. Names, addresses, email info, items purchased and prices paid, etc. are NEVER shared or released.
4. My mailing and shipping address is a UPS store, for now. All packages will be signed for upon delivery. The address is somewhat complicated. 3642 Savannah Highway is the address for the shopping center, with the UPS store being Suite 116 in the center. My box is #207 in the store. The city is Johns Island, SC and the ZIP code is 29455.

5. My policy is not to reveal past sale prices as a courtesy to my clients. Many items are sold to other dealers who wish to have the price that they paid kept confidential. Some items were sold some time ago, making my sale price irrelevant today. Also, most lamps have slight or even major variations in glass color, patination and overall condition making comparison difficult or meaningless.
---------------
Lawyer inspired ELECTRICAL SAFETY disclaimer:
Tiffany lamps contained the best electrical elements--sockets, cords and plugs--that were available at their time of manufacture. Rarely do I see or hear of a lamp shorting out except from the occasional exposed cord that has lost its insulation from misuse or poor storage.

Every lamp that I sell has been plugged in, lighted with appropriate wattage bulbs, (Desk lamps: 40w, Single socket floor lamps: 60w, Multi-socket lamps: 25-40w per socket), switched on and off numerous times, and left lighted for at least four hours. This is the extent of my safety and functionality test. I am not an electrician.

Remember, all Tiffany lamps are 80-100+ years old, and things wear out eventually. It is good insurance to have a qualified electrician check your lamp and for you to follow common sense procedures, like using low wattage or LED bulbs which do not produce as much resistance (heat) in the wiring and using GFIC outlets or adapters to break the circuit if there is a short.

CLICK HERE for information on:
1. What I need to APPRAISE your artwork or Tiffany items
2. Details on what is and what is not in the book, Louis Icart: The Complete Etchings
3. Private Icart Buyer's Guide
4. Private Tiffany Buyer's Guide
5. Artwork Conservation & Risks
CLICK below to visit my other web pages


Louis Icart Etchings-- Over 200 scanned pictures


Maxfield Parrish-- Art Prints, Calendars & More


Tiffany Desk Items-- Inkwells, letter racks, frames, etc.


Tiffany Lamps & Art Glass-- GENUINE & Guaranteed


Icart Erotic Etchings-- Over 100 scanned pictures


Boudoir Art-- by other Deco artists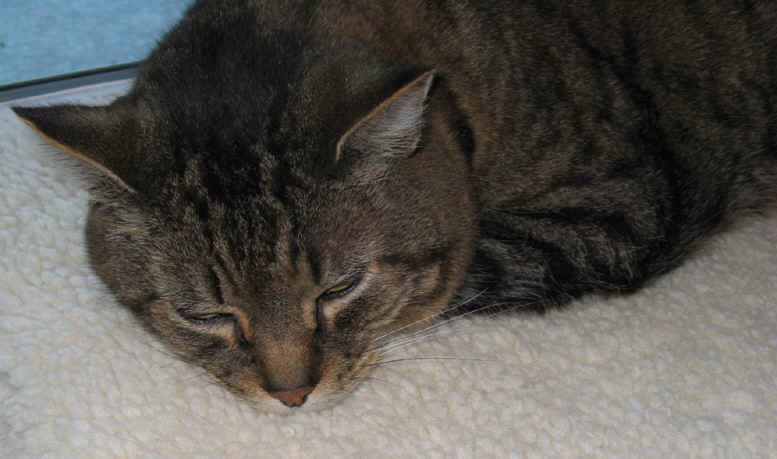 Casey the Cat. 1995-2011