#

96 BEAUTY MARK

**

FRAMED


#102a ACCIDENT*


#103 INCIDENT*


#114 GRAPES***

New Listing


#115 BLACK BOWS

*

* FRAMED
#118 BLUE MACAW**

IN ORIGINAL OVAL FRAME


#126 INDISCREET COCKATOO* FRAMED
#132 PUPPETS*
#142 SPRING BLACKBIRDS*
#146 UNTIED RIBBON* FRAMED
#147 PLAYFULNESS**

New Listing


#151 BROKEN BLUE JUG*
#155 NEW GRAPES**
#158 BLINDFOLD**
#159 CLIPPED WINGS

**

in original FRAME
#161 PUFF OF SMOKE***
#166 TOU-TOU**

New Listing


#167 MINOUCHE**

New Listing


#175 LEMON TREE** FRAMED


#180 KITTENS**
#182 BEST FRIENDS

*

* FRAMED

OR in original frame


#188 PALS***
#198 BABY DOLL**

New Listing


#207 SWEET CARESS*
#210 EARLY HARVEST**
#220 TREASURES*


#222 BROKEN BASKET*
#224 MAKE-UP**
#229 RETIRING*
#235 GUST OF WIND* FRAMED


#239 SHEEPDOG**

FRAMED
#242 SNOWSTORM*
#246 LAZINESS**


#2

51 BEDTIME*
#252 LITTLE BOOK*
#254 PUPPIES** SOLD
#255 SPILLED MILK

**

New Listing


#256 FISHBOWL*
#259 JAPANESE GARDEN*
#265 COACH*
#267 SMALL SCREEN*
#268 STORYTELLER*




#2

72 FOUR DEARS

*

SOLD


#275 SMOKE**
#279 SEAGULLS**
#280 THIEVES**
#282 OPEN CAGE

*

UNFRAMED

(shown framed here)


#285 BLOSSOM TIME** FRAMED
#288 WHITE WINGS**
*Etchings marked with

one

star (*)

generally

sell for between $

550

and $

90

0*
*

*

Etchings marked with

two

star

s

(

*

*)

generally

sell for between

$

950

and

$

165

0

*

*




Etchings marked with THREE stars (***) generally sell above

$

165

0



Before you Buy, Please Read:

Almost all of the etchings that I sell have been cleaned, at a cost of $300-375. They are loose, perfect sheets with excellent color. I assume all of the risk and expense involved in this conservation process. They look very different from the dull and dirty etchings that just came out of grandma's attic and are in better condition than the many "scratch & dent" specials that you find at live and internet auctions.

If the etching comes through the process without problems, then I offer it for sale to my clients. Pieces that do not come out perfectly or that need restoration are consigned to auction or sold to "scratch & dent" dealers.

Below: One of the many modern FAKE seals as seen on ebay and other places. Note the bloated letters and unkempt upper area.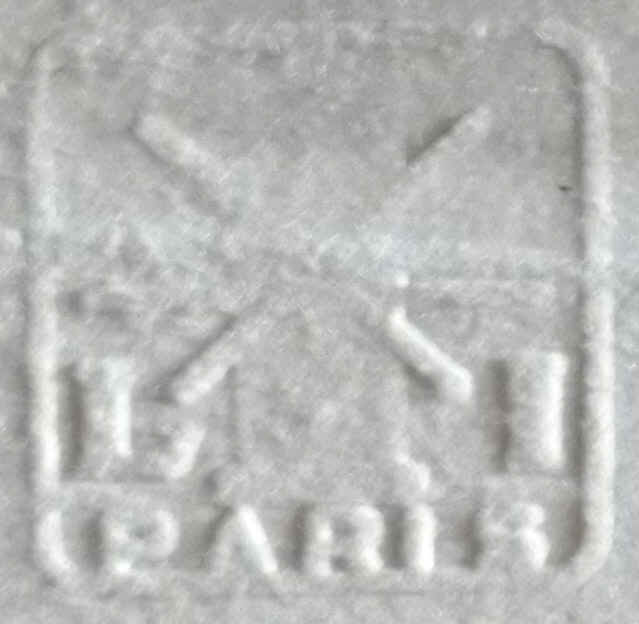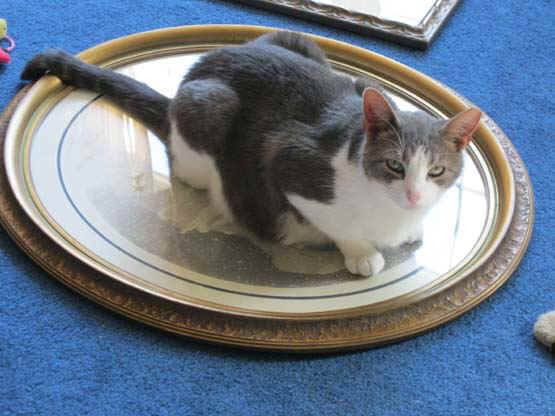 Snowstorm by Icart being held firmly in place by Thomas
#297 BATHERS**

New Listing


#312 THAIS**


#313 RED RIDING HOOD** in original FRAME
#315 CARMEN*

#321 LADY OF THE CAMELLIAS*

NEW LISTING


#326
MISS CALIFORNIA***
#330 DON JUAN* FRAMED

#332 SWING***

NEW LISTING


#334 RECOLLECTIONS**
#335 CHESTNUT VENDOR** in original FRAME
#337 LOOK*
#339 RED CAGE* FRAMED
#340 BLUE PARROT* UNFRAMED
#349 MILKMAID** FRAMED
#352 FAUST**
#353 EVE* FRAMED

NEW LISTING
#357 WERTHER*
#358 SPILLED APPLES**
#359 JOY OF LIFE***

New Listing


#360 PARASOL*

NEW LISTING
#36

6 1830*
#367 1930**
#371 COURSING II*** FRAMED

#
372 SAPPHO**
#373 HYDRANGEAS*
UNFRAMED

(shown framed here)
#376 PINK ALCOVE*
#403 CIGARETTE MEMORIES***
#405 RAINBOW***
#406 BLACK FAN*
#408 D'ARTAGNAN**
#41O VENUS IN THE WAVES (light blue version***

New Listing


#411 VENUS IN THE WAVES (dark blue version)**
#42
0 BELLE ROSE**

#421 CHARM OF MONTMARTRE**
#423 MY MODEL**


#424 MODERN EVE***
#427 MASKED*** FRAMED


#428 UNMASKED** FRAMED
#429 LOVE'S AWAKENING*

#444 WINSOME*
#447 SWEET MYSTERY** FRAMED
#452 GUARDIANS**

New Listing


#461 SYMPHONY IN BLUE**
#465 LOVE'S BLOSSOM
** FRAMED
#46
6 ORCHIDS***

New Listing


#468 LILIES
**
#473 SWANS*** FRAMED


#474 WALTZ DREAM***
#478 FAIR MODEL** SOLD
#479 PINK SLIP**
#482 ATTIC ROOM**

#483 MORNING CUP**

New Listing


#487 SOUTHERN CHARM**
#489 WISTERIA**

New Listing


#491 GUEST***

New Listing


#492 FROU-FROU***

New Listing



B
EWARE of phony poster prints on ebay selling in the $350 range.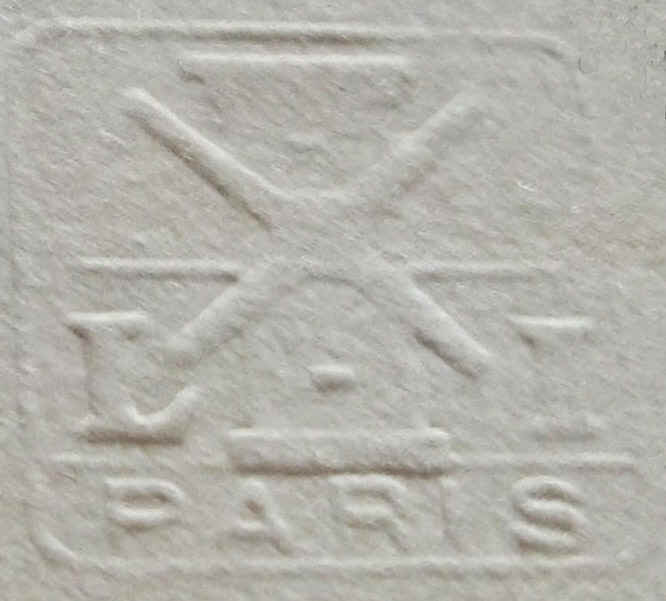 Above, and magnified below: Genuine embossed "windmill" seal used by Icart on most post-1925 etchings.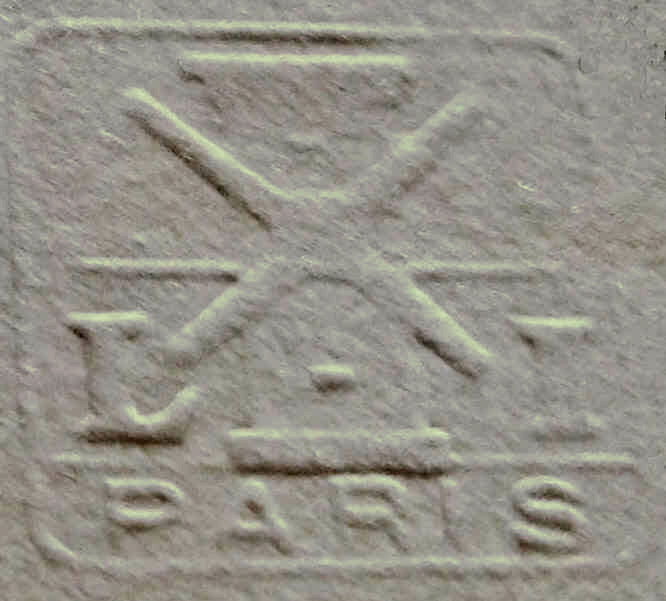 From my Icart Buyer's Guide: #10. What was the edition size for Icart's etchings?
The edition size is limited to a maximum of about 500 because the copper plate wears each time it is inked. In the years before 1920, before he was popular, he was producing and numbering closed editions of 75-150: (e.g. #1 of 75, #2 of 75...#75 of 75). As his popularity grew, he began producing open editions whose size varied depending on the popularity of the individual etching. The usual number was between 350-500 during the 1920's. When the Great Depression hit, his edition sizes plummeted. Most 1930's and 1940's pieces were done in quantities of only 100-300. There are exceptions to the above generalities and sometimes galleries, for unknown reasons, would pencil in numbers on previously unnumbered pieces. Also, some etchings bear only a single number of a consecutive numbering system. This gave him the flexibility to print, hand-color and pencil-sign only the number that were needed to satisfy public demand (still limited to a maximum of 500). It also led to more confusion as his initial printing may be numbered consecutively and if demand picked up a few months later, the second run may have no numbers at all. The only fact concerning his numbering is that there is no consistency and I would say that about 25% of his etchings have no numbers on them at all. Sometimes a written notation: Ep. d'art appears, which is merely the French abbreviation for "artist's proof". The value of an etching is based on condition, rarity and availability (supply & demand), not the numbers or notations (or lack thereof) written in the margins.
.